Rented
930 Poplar Street
1.02 miles from CSU Chico
Pay Rent
Tenant Login
Request Maintenance
Rates:
2 Bed 2 Bath: Rent: $1,350 Deposit: $1,900

Lease Details
Annual Lease
Property Available 06-19-2017
Property Amenities
Near Bus Lines
Storage Available
Yard
Parking
Unit Amenities
Cable Access
Refrigerator
Ceiling Fan(s)
Central HVAC
Garbage Disposal
Washer/Dryer in Unit
House
Location, Location, Location. In one of Chico's great neighborhoods, near the park and downtown. Hurry this on won't last long!
Similar Properties
House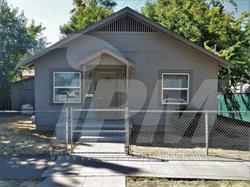 528 W 8th Street Chico
Learn More
2 Bedroom / 1 Bath : $1,400/month
Available now! This is a cute 2 bedroom 1 bath home! Fenced in yard, washer and dryer, wood flooring & more. Don't miss out on this home! Set up a showing ASAP! Home is currently for sale by owner, but lease would be until June 10th, 2020.
Available 10-14-2019
House
2 Bedroom / 1 Bath : $1,395/month
Don't miss out on this home! 2 bedroom 1 bath has Dining room, washer/dryer, patio, wood floors, fenced yard, and much more!