Rented
930 Poplar Street
1.02 miles from CSU Chico
Pay Rent
Tenant Login
Request Maintenance
Rates:
2 Bed 2 Bath: Rent: $1,350 Deposit: $1,900

Lease Details
Annual Lease
Property Available 06-19-2017
Property Amenities
Near Bus Lines
Storage Available
Yard
Parking
Unit Amenities
Cable Access
Refrigerator
Ceiling Fan(s)
Central HVAC
Garbage Disposal
Washer/Dryer in Unit
House
Location, Location, Location. In one of Chico's great neighborhoods, near the park and downtown. Hurry this on won't last long!
Similar Properties
House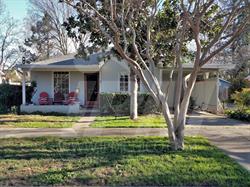 379 E. 2nd Avenue Chico
Learn More
2 Bedroom / 1 Bath : $1,250/month
Adorable 1931 house, approx 1,000 sq. ft. located close to Bidwell Park! Large windows in each room welcoming the sunlight. Beautiful hardwood floors throughout the home except one of the bedrooms. Wood cabinets and lots of storage are just another bonus for this cute place! Enjoy the covered parking with surrounding trees making a wonderful addition this house! Does not have a backyard.
Available 11-15-2019
House
2 Bedroom / 1 Bath : $1,400/month
Available now! This is a cute 2 bedroom 1 bath home! Fenced in yard, washer and dryer, wood flooring & more. Don't miss out on this home! Set up a showing ASAP! Home is currently for sale by owner, but lease would be until June 10th, 2020.
House
2 Bedroom / 1 Bath : $1,395/month
Don't miss out on this home! 2 bedroom 1 bath has Dining room, washer/dryer, patio, wood floors, fenced yard, and much more!