Rented
1278 Honey Run Road
6.89 miles from CSU Chico
Pay Rent
Tenant Login
Request Maintenance
Rates:
2 Bed 2 Bath: Rent: $1,595 Deposit: $2,300

Lease Details
Annual Lease
Property Available 07-20-2018
Property Amenities
Online rent payment options
Paid Professional Landscaping
Parking
Unit Amenities
Balcony/Patio
Dishwasher
Fireplace
Refrigerator
Stove/Oven
Central HVAC
Hardwood Floors
Washer/Dryer in Unit
House
Totally Remodeled! Cozy 2 bedroom home up on Honey Run Road. Enjoy the picturesque views and quiet life of living out here. Adjacent to the 93 acre Butte Creek Ecological Preserve and Butte Creek Fireplace, tile floor, stove/oven, family room, washer/dryer, AC, grassy yard and garage will make this home go quickly!
Similar Properties
Duplex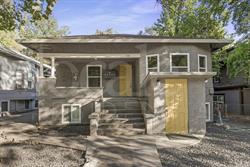 739 W. 3rd Street #1 Chico
Learn More
2 Bedroom / 2 Bath : $1,595/month
Brand New Units!-Available 5/21/18! Entire Property upgrade IS almost finished. Be the first TENANTS at this supreme location! 2 blocks away from Chico State and Downtown. Large 2 BR/2BA space with plenty of storage. Washer and Dryer on site!! New paint and new windows. Hardwood floors, refrigerator, microwave and stove. Small dogs and cats considered.
Available 05-11-2018
House
2 Bedroom / 1 Bath : $1,600/month
Right across the street from Chico State! Roll out of bed and go to class. Washer and dryer included! Currently rented through June 2017.