Chico Property Management You Can Trust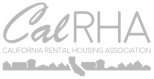 Finding a place to live just got a whole lot easier. IPM Chico is proud to offer a variety of homes, apartments, duplexes and more! Whether you are a student looking for temporary housing or a family looking to settle down...
We got you covered! Ready to get started?
We are a local company who knows what it takes for your rental property to thrive in Chico. Our goal is to make property ownership stress-free and profitable. We have unique accounting, rent collection and management systems to ensure details don't fall through the cracks. In other words, Management is our business, so it doesn't have to be yours.
Let Us Manage Your Rental Property for You
At IPM Chico, we always have your best interest at heart. We want to work with you to make renting your property easy. We take care of everything, from finding the right tenants to writing leases to collecting rent and performing property maintenance.
Our goal is to keep owners and renters happy and we pride ourselves on our transparency and communication. You can contact us or access information on your property at any time. By working together, we can make your property your best investment yet.
WHAT OUR CLIENTS HAVE TO SAY
IPM manages a property for me in Chico & they do an excellent job. I've used other companies in the past & they are by far superior
- Kathy